About Explore Analytics
Explore Analytics provides a sophisticated cloud-based self-service data analysis and visualization tool for individuals and teams with no software to install. No technical skills are necessary to setup and use. You can get started in minutes.
Our mission is to deliver advanced capabilities to individuals and teams in companies of any size. In particular, empower users with intelligence that was previously available only to large companies.
Management Team
Gadi Yedwab, Founder and CEO

For over 25 years, Gadi has provided technology leadership in an executive capacity in leading software companies in Business Intelligence, Systems Management, and ITSM. Most recently as VP of Product Development at ServiceNow.
Gadi is passionate about building great software products that improve life for users.
You can reach Gadi at reach@ExploreAnalytics.com.
Guy Yedwab, Chief Technology Officer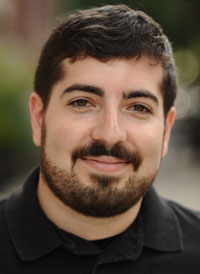 Guy came to Explore Analytics from ServiceNow where he was a top-performing senior solutions consultant in the East region, and a regular presenter at their global Knowledge conference.
Guy's enterprise sales and product expertise supports the success of our partners and our accelerating growth.
You can reach Guy at reach@ExploreAnalytics.com.
Partners are Welcome
We welcome referral, reseller, solution, and managed-service provider partners. Learn more...
Please direct all inquiries to partners@ExploreAnalytics.com.